Getting to know your Product Specialist...
Born and raised in Troy, MI. Moved north to Rochester Hills in '93 where I attended Rochester Community Schools.  Involving myself in track, football, baseball, golf, Business Professionals of America, and Student Council. I stayed pretty busy. Between high school and now, I always kept busy and continue to enjoy all of my favorite hobbies (biking, hiking, kyaking, and golfing). On the weekends or my free time, I like to stay on top of my creative game, as it plays a big role in who I am. So you can find me designing websites, graphic design, and photography spanning from real-estate to portrait! Like the old saying goes, "Variety is the spice to life!".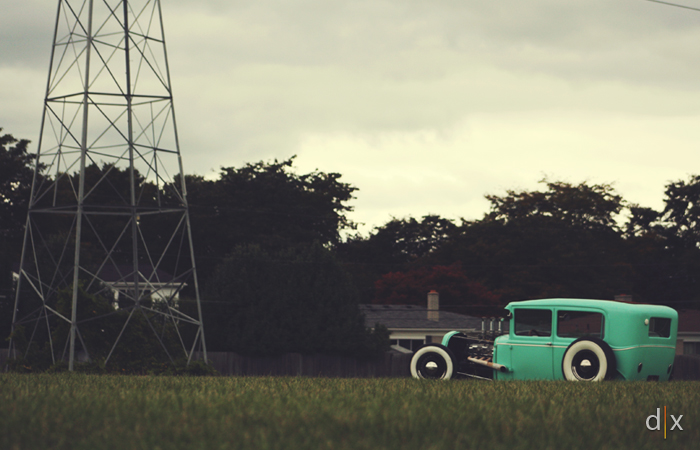 Like many families within South-eastern Michigan, mom and dad worked for the Big Three. Through them I found a passion for automotive filming and photography, leading to a perfectly timed education in Television & Film when South-eastern Michigan was the hot spot for movie producers. After finishing my Bachelors at Rochester College and working on a few big-screen movie projects, the incentives died out. I refused to leave my family, friends, and beloved city behind. I had to find a new direction. That's when I started with Hyundai. I managed the online vehicle merchadising and dabbled in sales. A little over a year later, while shopping for a new vehicle; I stopped by the Mercedes-Benz of Rochester location to see the recently debuted CLA-Class. Instead of leaving with a vehicle...I left with a new job.
I've been with the Mercedes-Benz brand for nearly five years now and each day I walk into the showroom, I'm grateful to be surrounded by some of the most highly regarded vehicles most only dream of owning. I can appreciate heritage, culture, safety, style and engineering, which is why I'm right where I should be - Mercedes-Benz of Novi. In part with one of the most highly regarded Luxury brands and acclaimed dealer groups in Metro Detroit; Mercedes-Benz continues to impress consumers year after year. With the All New 2018 E-Class Coupe making it's debut soon, along with A-Class (my favorite), and the recent launch of the GLC-Class; Mercedes-Benz is raising the bar even further and causing quite a stir with it's competitors!
If you're looking for a patient Mercedes-Benz Product Specialist that will take the time to go over vehicle selection, features, and pricing options; look no further. I'm highly certified and knowledgeable in product awareness. When you're ready to own your Mercedes-Benz; I'll teach you the financial benefits, pricing breakdowns, and differences between Leasing and Financing a vehicle. This way you're not only leaving with your first Mercedes-Benz, but you'll have full confidence in your ownership. I appreciate the opportunity to earn your business and look forward to offering you an unparalleled experience. I'm Christopher Stacherski with Mercedes-Benz of Novi, MI.