It's rare that you see an actual concept vehicle with such a progressive look in full functionality, holding passengers, and all technology being utilized. Normally, it's stationary within it's gallery, roped off or locked up with just enough distance to get a peek inside.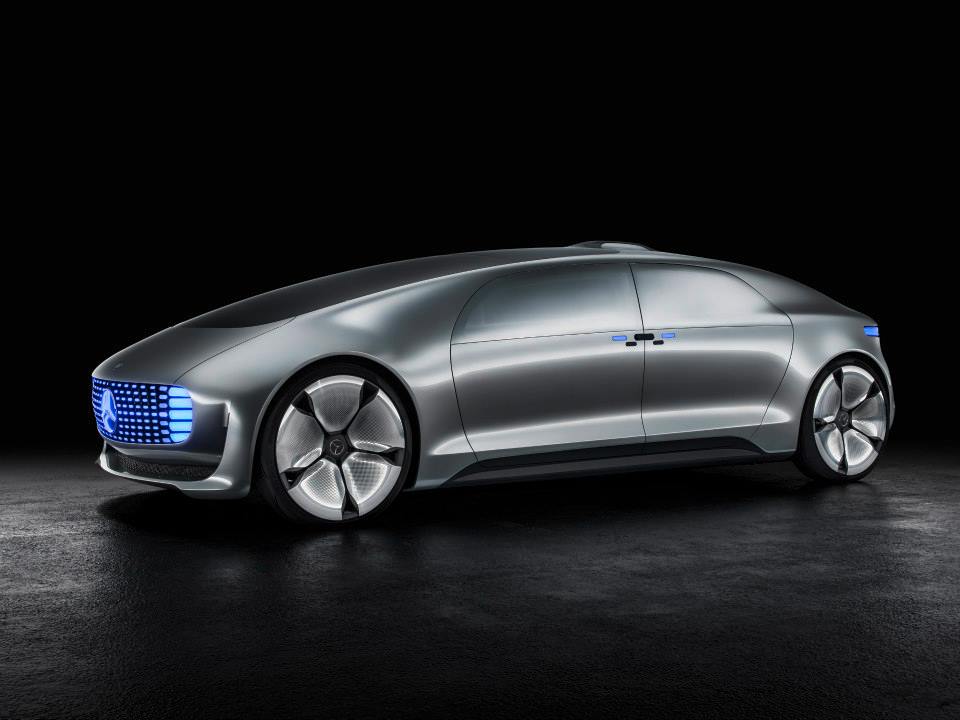 You've probably been hearing all of the commotion about the unveiling of the The Mercedes-Benz F 015 Luxury in Motion at CES, just recently. One of it's notable features is the full width LED front and rear bumpers. Based on the vehicles driving mode, the LED's will change color from blue to white. White color specifying it's in 'manual driving' mode – human operated. Blue color means "Luxury in Motion" is currently set into full autonomous mode.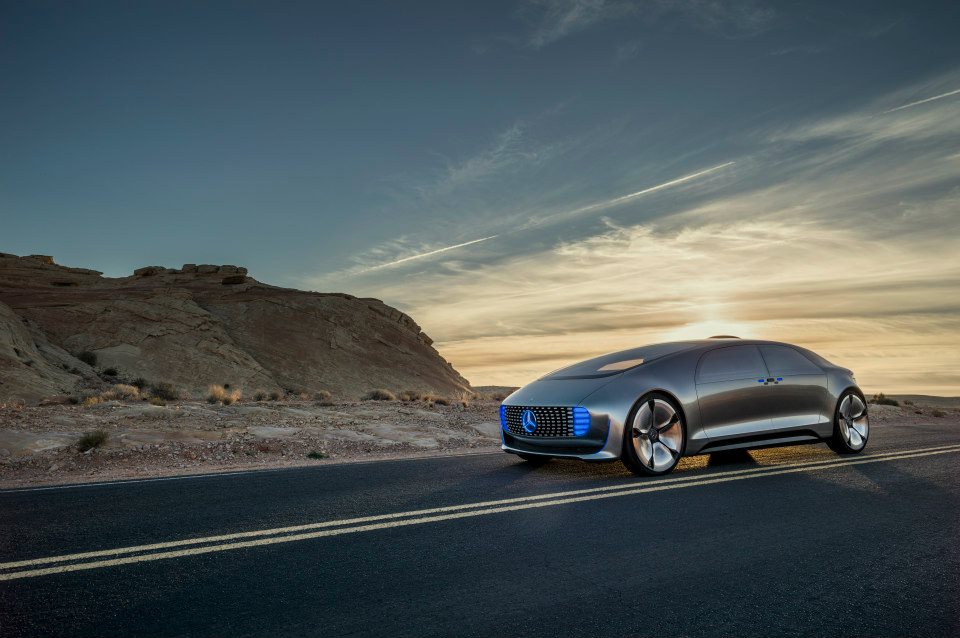 It's low-slung front end, smooth and streamlined roof line, and flat front windscreen give "Luxury in Motion" a dynamic silhouette. In order to add a visual structure to the F 015, the powerful looking side skirts and muscular shoulders form a sharply tapered greenhouse.
Materials such as open-pore walnut wood, also found in current Mercedes-Benz, contribute to the sensual, flowing and warm, organic cabin environment. Nappa leather contrasts nicely with metal and glass surfaces with a cool technical feel.
Like something out of a movie, the Mercedes-Benz F 015 Luxury in Motion offers a continuous exchange of information between vehicle, passengers and the outside world. Displays installed all around in interior walls of the cabin makes it a digital living space for passengers. Interacting with the vehicle by ways of gestures or touch-sensitive high resolution screen.
For more information on the Mercedes-Benz F 015 Luxury in Motion, go to: Click Here