Ultimate in luxury: Vision Mercedes-Maybach 6.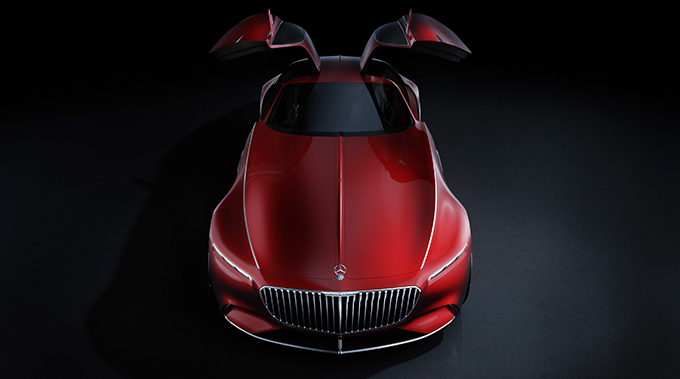 The large coupé is set to make its debut at Monterey Car Week, which will take place on the Monterey Peninsula between 16 and 21 August 2016. The final event on 21 August will be the Pebble Beach Concours d'Elegance.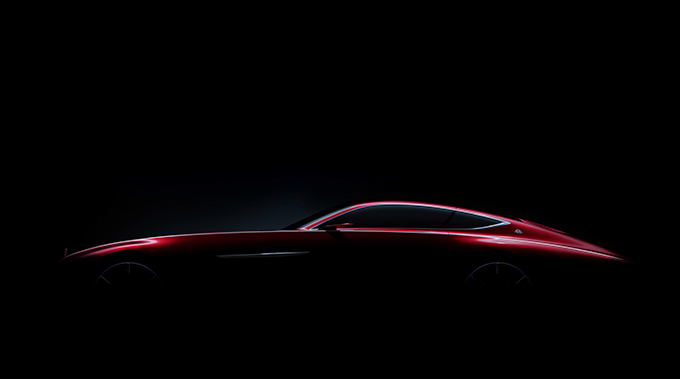 Clearly defined contours and organically formed wings stand in contrast to the sharply drawn, extended feature line on each side which defines the upper vehicle body from the radiator grille across the entire length of the vehicle to the rear. There is also a striking contrast between the Maybach red paintwork and the chrome strips which sit above the wheel arches and in the centre of the bonnet and boot lid. A reinterpretation of the Mercedes-Maybach radiator grille with its fine, vertical struts accentuates the front end. The extended, round "boat tail" format of the Vision Mercedes-Maybach 6's rear recalls a luxury yacht.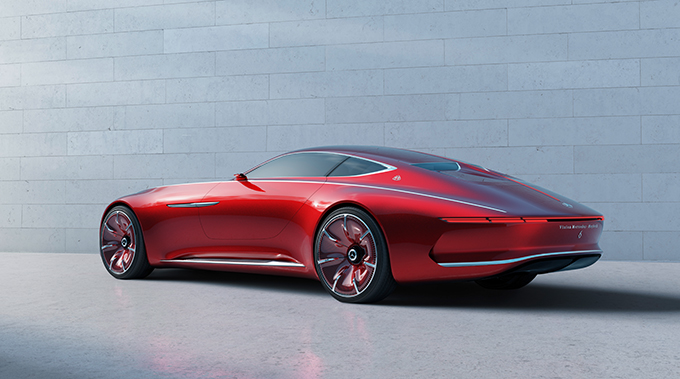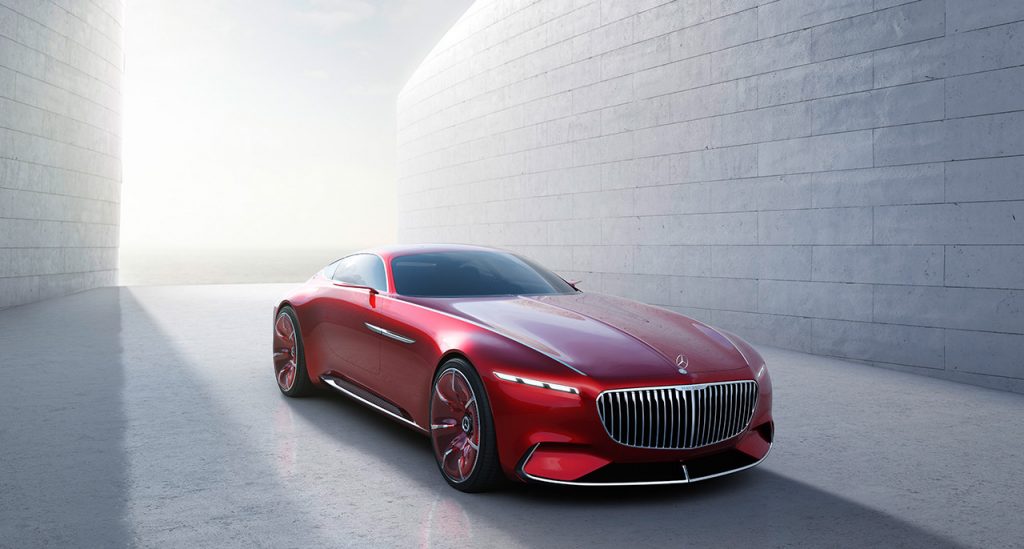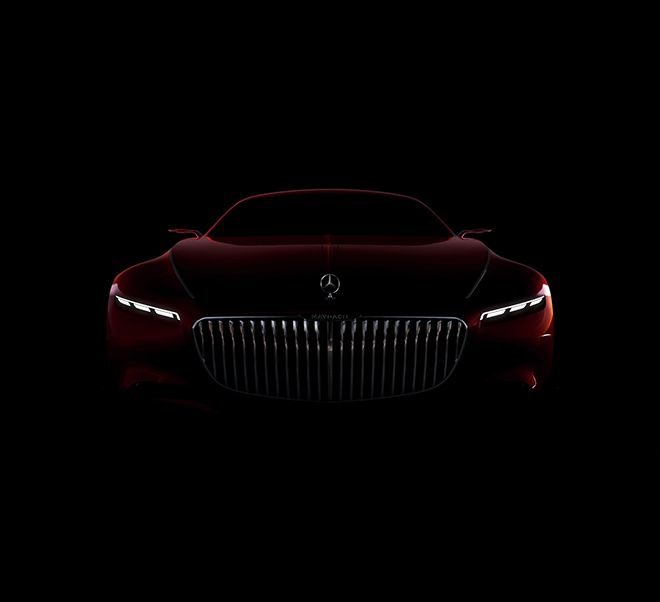 The front windscreen serves as a transparent display: driving-related data and geographical information is shown across its full width, augmenting the outside world with additional information. This information can be controlled and adjusted by the occupants using gestures. The dashboard wing curves across the door trim into the seat landscape, creating a 360° lounge.
The sitting surface forms a horizontal, which transitions into the vertical of the doors and finally becomes the underside of the dashboard wing. In the doors and dashboard the traditional wood trim softens the appearance of the digital control and display interfaces. As a contrast to the digital world of the displays, elm is used in the floor area, creating a refined yachting look.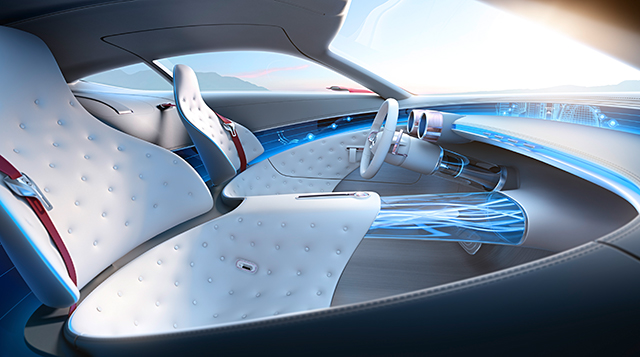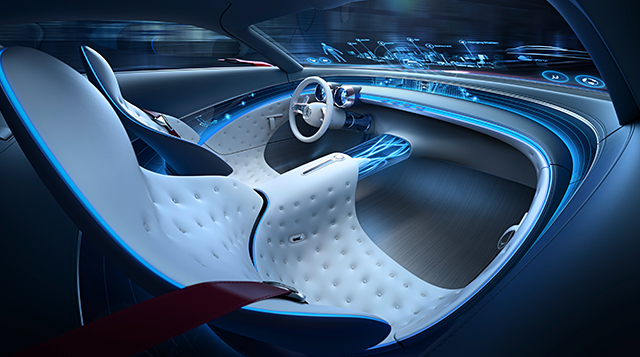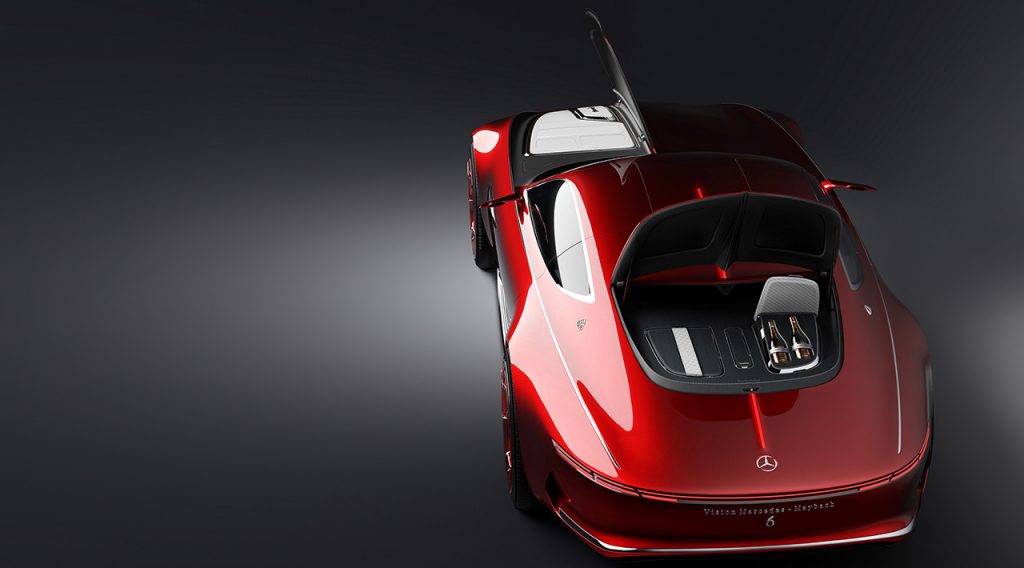 The Vision Mercedes-Maybach 6 is designed as an electric car. Thanks to its four compact permanent magnet synchronous electric motors, it features all-wheel drive. The output of the drive system is 550 kW (750 PS). The shallow underfloor battery has a usable capacity of approx. 80 kWh. This not only allows performance characteristics typical of a sports car (acceleration from 0‑100 km/h in under four seconds, top speed electronically governed at 250 km/h) but also a range of over 500 kilometres according to the NEDC (over 200 miles according to EPA).
With its impressive dimensions, the Vision Mercedes-Maybach 6 (length/width/height: 5700/2100/1328 millimetres) is the first luxury coupé in the series of visionary design show cars from Mercedes-Benz.